Chris Pearce Joinery | About Me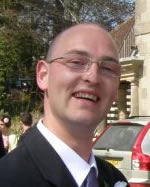 At Chris Pearce Joinery we specialise in creating custom pieces of distinctive joinery for all of your needs, whether it be for your home or your buisiness.
We can create those special items for your bedroom, bathroom, kitchen or office. Restoration work is also undertaken and we consider anything from replacing door thresholds to restoring windows back to their former glory.