Chris Pearce Joinery | Cornwall
Welcome to Chris Pearce Joinery in Cornwall.
Here at Chris Pearce Joinery we are passionate about wood, using traditional techniques alongside modern equipment to manufacture any style or design that can match your imagination. We ensure that all our timber comes from sustainable sources, as the environment is important to all of us.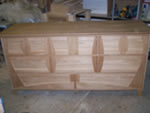 Bespoke Furniture
We can manufacture bespoke cabinets, wardrobes, beds...just about anything, call us to discuss your requirements.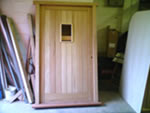 Doors
We specialise in custom made doors from Stable doors to Bi-fold doors.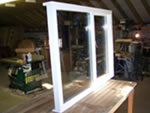 Windows
We specialise in custom made windows from Casement windows to Sash windows.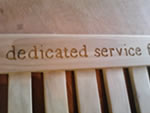 Engraved Benches
We can engrave benches of all shapes and sizes, prices from £3 per letter.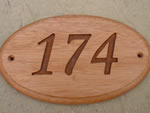 Engraved House Name/Numbers
We can engrave bespoke house numbers and names, contact us for more information.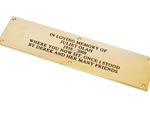 Plaques
Brass and steel plaques in many sizes available, contact us for more information.